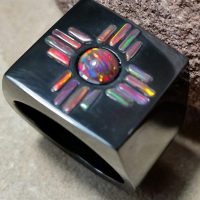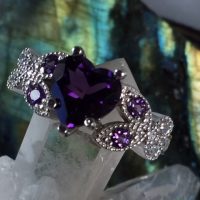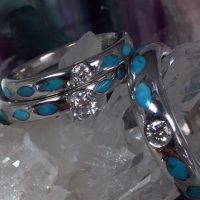 Robert George
Over all of the 35 years of my jewelry career, I can honestly say that owning my own jewelry store has been my favorite part. It has been exciting, challenging and rewarding wrapped up all together. The wonderful relationships I have been able to make throughout the years with our customers is truly a blessing. Watching their families grow and being able to share many of their special life moments because of our business is amazing.
Enchanted Jewelers has been so fulfilling and I am very thankful for that!!!
Robert George, Owner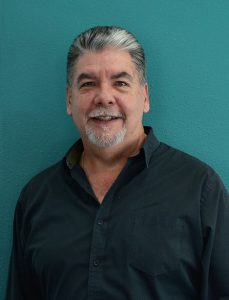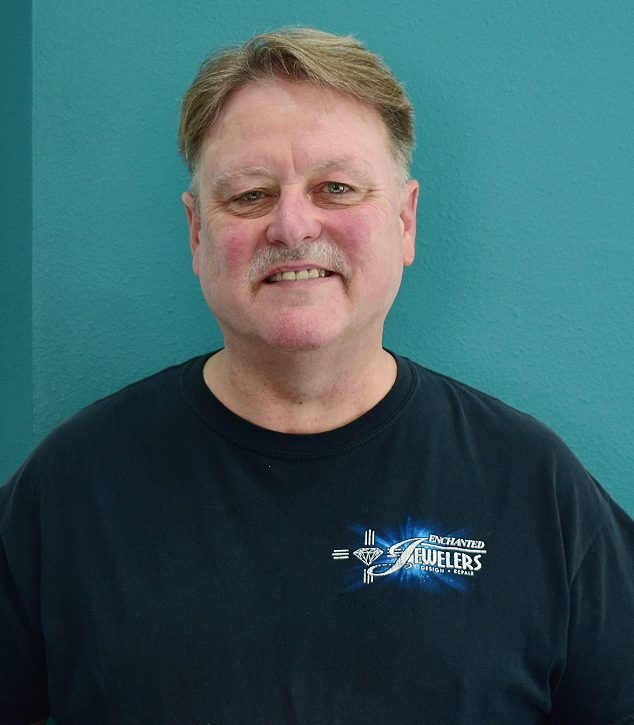 Louis J. Luzietti
I have over thirty-five years of experience as a jeweler and now as a co-owner of Enchanted Jewelers. I have added new skills such as Jewelry CAD, and now I have added laser engraving to my list. We are always learning new technical skills to serve our customers better.
We strive to always make our customers have the best experience ever!!
Louis Luzietti, Owner
Julia A. George
Wow, I can't believe it's been 15 years since I left my 21-year banking career to work for my own company. Working for my own business has been a dream come true. Since working for Enchanted Jewelers, I have learned so much on what it takes to run a business. The technology that our store has is beyond amazing and has exceeded our expectations. I have also met the most incredible people that have left an impression on my heart. Our customers are our life line, and are the most amazing and loyal individuals to us. We are truly blessed.
Our employee's as well as our equipment are the reason we can keep up with the competition out there. We will be celebrating 20 year in business and I couldn't be more proud of our success!!
Julia George, Owner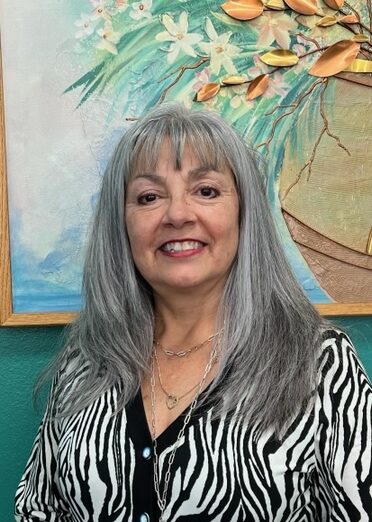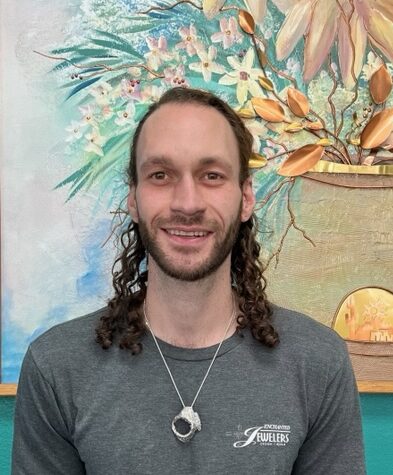 CODY GRIEGO
My name is Cody James Griego, I am excited to start my career at Enchanted Jewelers. I've been creating jewelry all my life in one form or another. My journey to becoming a bench jeweler began tying flies for fly fishing. Seeing the similarities between fly tying and wire wrapping I gave it a try. After wire wrapping for multiple years, I had aspersions of expressing more in fabricated pieces of jewelry. I chose to enroll in CNM's jewelry program and graduated with my bench jeweler certificate in 2021. I am extremely fortunate to find a home at Enchanted Jewelers. I look forward growing my career and art form.
Aaron North
I took a CNM's jeweler's course in 2015 and after that I worked in a jewelry manufacturing factory for about a year and a half until I finally built my skills and ability to work in actual jewelry stores. I worked at a jewelry store in Rio Rancho until January of 2020 when I found my home here at Enchanted Jewelers. Here, I'll be expanding my skills in making custom jewelry as well as learning how to operate all of our cutting-edge technology. From laser engraving to CAD-CAM design and 3D printing.
I'm very excited for what the future holds!